Because I have allergies to most commercial toiletries and cleaning products, I have been thinking about making my own soap for a while.  Luckily there was a soap making class at Practicum this year.  Unfortunately, there was a lot of scent in the room due to the soap-maker's artificial fragrance, so I missed most of the class.  I did learn when the soap should look like when it's done, how to add and choose ingredients, and where I could go online to search for more information.  Hopefully that would be enough.
I set out a few weeks later with a large group of old oils I needed to use up.  I had picked up some lye from Home Hardware.  My homemade soap:
15 g Seabuckthorn seed oil
22 g Shea butter
71 g Mango seed butter
32 g Rice bran oil
47 g Pracaxi oil
44 g Argan oil
33 g Cocoa butter
51 g Fractionated coconut oil
5% superfat, water 38% of oils
I did use soapcalc to make sure I used the right amounts of water and lye. I wanted to really make sure it was done, so I'm sure I cooked it too long (hot process).  The dusty, dull appearance of the surface is partly due to that, and partly due to little air bubbles and the presence of cocoa butter.  The resulting soap has a very velvety lather.  Success!
Looks a bit like a mucousy goblin though: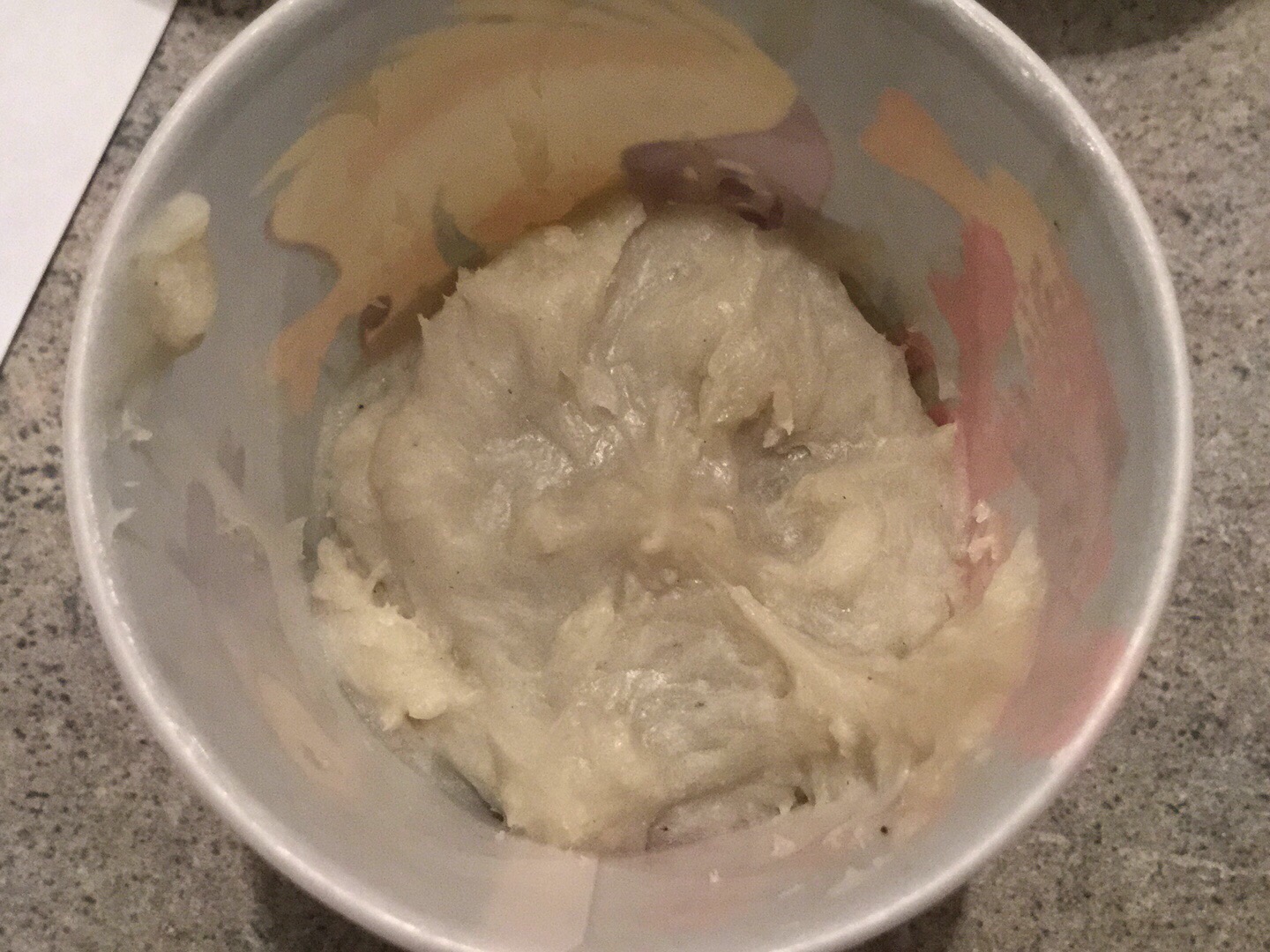 The black specks in it come from the pot I was using.  I will never use anything for soap making but stainless steel now.  I learned my lesson.  Yes, that's a dixie cup.
I like this chemistry.  I will do this again.